As the results of Kenya's general elections came in, elements of continuity could be discerned. The presidential election saw Kenyatta, the incumbent, elected for a second term. His auspicious prospects had been well-advertised since last summer when an IPSOS poll (conducted between 4 and 18 June) gave him approval ratings of over sixty percent. The opposition leader Odinga refuses to accept the election results, alleging a case of 'massive fraud'.
That aside, the election also saw something of a novelty, which may bode well for the reputation of African democracy. Election period on the continent is usually seenas a profitable season, with accusations of corruption and vote-rigging. This time however, one business-minded African turned the narrative around for the better. Hoping to cash in on the high turnout, he set up a stall selling cups of tea and bur, Somali-style, triangle puff pastries, around polling stations.
With a number of elections due on the continent before the end of the year, will other Africans fall suit? Whether or not they do, this could be a much-needed paradigm shift and antidote to claims that elections in Africa can only be profitable through illicit practices such as votebuying.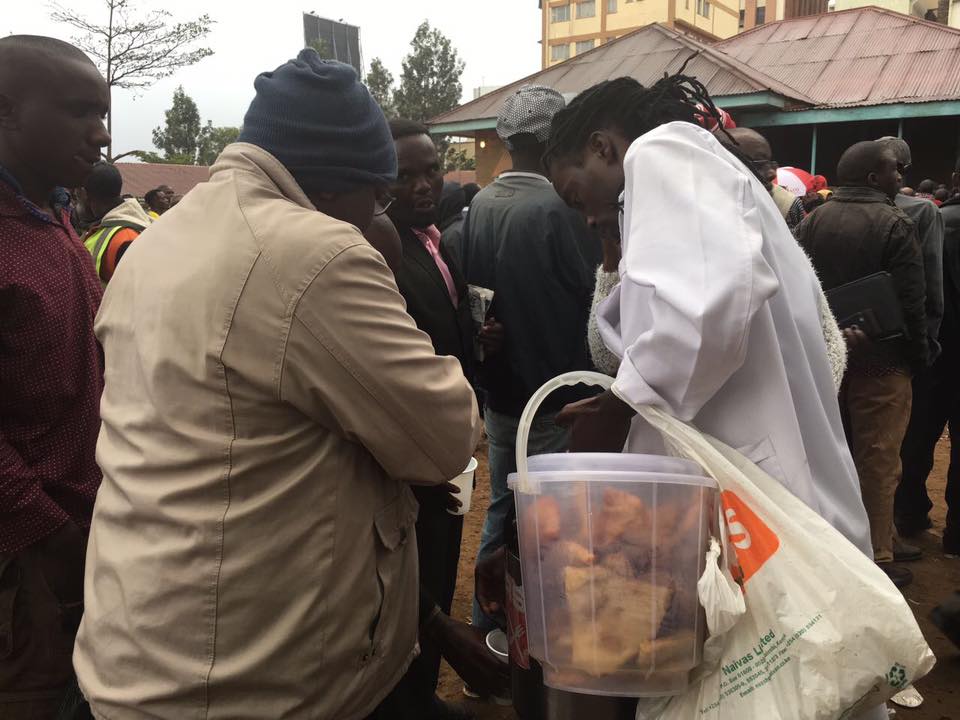 Photo: BBC Somali Service